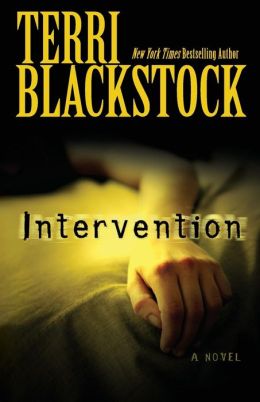 From Barnesandnoble.com:
"It was her last hope---and the beginning of a new nightmare

Barbara Covington has one more chance to save her daughter from a devastating addiction, by staging an intervention. But when eighteen-year-old Emily disappears on the way to drug treatment---and her interventionist is found dead at the airport---Barbara enters her darkest nightmare of all.

Barbara and her son set out to find Emily before Detective Kent Harlan arrests her for a crime he is sure she committed. Fearing for Emily's life, Barbara maintains her daughter's innocence. But does she really know her anymore? Meanwhile, Kent has questions of his own. His gut tells him that this is a case of an addict killing for drugs, but as he gets to know Barbara, he begins to hope he's wrong about Emily.

The mysteries intensify as everyone's panic grows: Did Emily's obsession with drugs lead her to commit murder---or is she another victim of a cold-blooded killer?

In this gripping novel of intrigue and suspense, bestselling author Terri Blackstock delivers the up-all-night drama that readers around the world have come to expect from her."
It's been a while since I've read any Christian fiction, but this was a good place to start. I already had it on my nook so I just picked it so I wouldn't have to spend anything. I've read Blackstock before and I liked her.
This book reminded me of why. She weaves in just enough of everything without over doing it. She doesn't beat you over the head with all the things you are doing wrong and have her characters make you feel guilty for not living just so. She gives her characters problems that you could relate to. She has excellent character development without being unbelievable. They learn and grow just enough, but not too much.
Her plots have just enough suspense and a this one had a tiny hint of possible romance to satisfy both of those things if you're looking for them.
I liked this book, it was a quick read. It didn't bring me down to a level that she couldn't recover with a happy ending but she also didn't give you a trite ending with a bow on top.